Cardi B Blasts NYPD In Fiery Instagram Rant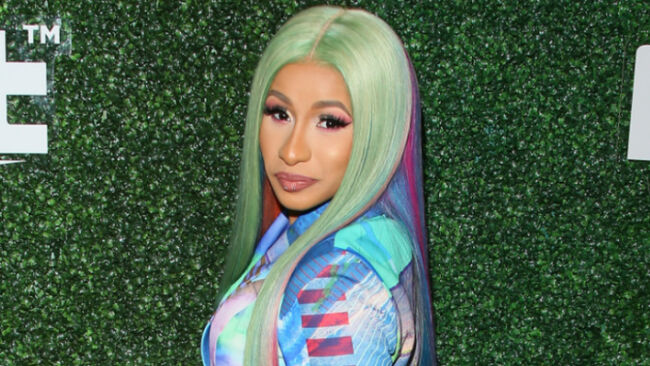 Cardi B isn't too happy with the New York City Police Department.
On Tuesday (August 20) the 26-year-old rapper took to Instagram to air her grievances with the NYPD after they allegedly shut her friend Star Brim's upcoming back-to-school event without cause. Cardi claimed that the police department "scared off" the principal of a Brooklyn school where Star planned to host the event next Tuesday (August 27).
"I find that sh*t so f**ked up by the NYPD because it's like this is really for the kids; Shorty was really coming out her pockets, just to help the community, and it was for kids to have a fun, positive day," she explained in the since-deleted Instagram video. "[And] to benefit the parents with school supplies and many more things."
"I just find that sh*t so f**ked up. And f**k you and motherf**king suck a fart and suffocate on it. F**k you!" Cardi said as she flipped a middle finger to the camera.
Despite Cardi's claims, NYPD sources told TMZ, authorities had nothing to do with shutting down the back-to-school event, saying the department didn't even know about it until Cardi posted her rant.
A representative for the NYC Department of Education Miranda Barbot, also told the outlet that the event is NOT canceled, but merely postponed for security reasons. "This is a misunderstanding and the event will not be canceled. The Principal of Brooklyn Democracy Academy was not previously aware Cardi B was planning to attend her back-to-school event, and she was concerned there would not be enough security in place," she explained. "We are working with the NYPD to make sure this event is a success, and they were not involved in canceling this event."
Photo: Getty Images