Ariana Grande Settles 'God Is A Woman' Video Copyright Lawsuit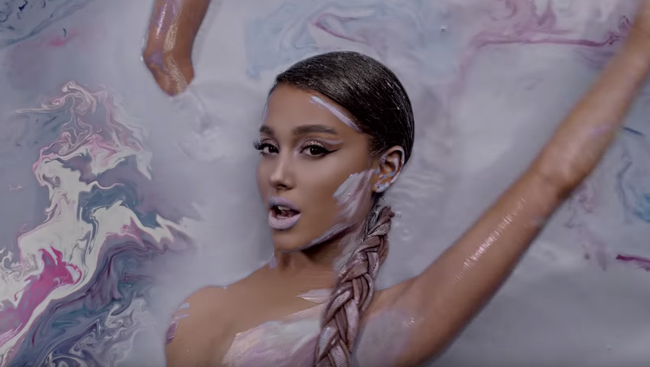 Ariana Grande has settled the drama of her federal copyright infringement lawsuit brought against her by a Las Vegas-based artist over her "God Is a Woman" music video.
According to Billboard, the pop titan, who recently helped Demi Lovato usher in a new year, was sued in January 2019, alongside Universal Music Group, video director Dave Meyers and video producer Nathan Scherrer and his company Freenjoy, Inc. Vladmir Kush, owner of Kush Fine Art in Sin City accused the group of using an image of a candle that was identical to paintings that Kush worked on and copyrighted in 1999 and 2000. To be exact, Grande is seen dancing inside of a candle at the 1:09 mark and Kush argued that the candle was "strikingly similar" to two of his pieces appropriately titled "The Candle" and "The Candle 2."
"Defendants clearly copied Mr. Kush's expression of this idea," according to the original complaint. "Specifically, defendants chose to use the same color palette, the same background of a cloudy sky, the same ring effect of the clouds around the flame, the same light beams radiating from the flame, and the same color candle, light fading to dark."
Fast forward to July, and the two sides had "reached an agreement," but needed "additional time to finalize the settlement." As per recent court papers, which were filed on August 16, Kush agreed to voluntarily dismiss all his claims against Grande and UMG because they reached a resolution. 
Photo: YouTube/ArianaGrandeVevo