John Legend Gives A Legendary Performance Of His New Christmas Album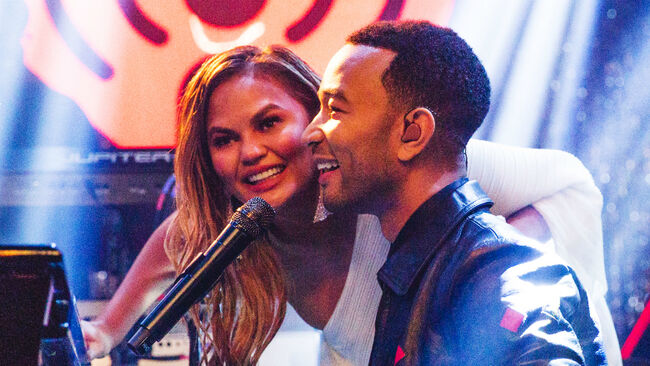 John Legend is the new voice of Christmas.
Yes, I said it. Mariah Carey is going to have to just make room for Mr. Legend at the top of the holiday charts because his Christmas album is already legendary (pun totally intended).
In a special and intimate live show, brought to fans by iHeartRadio LIVE and Verizon, John brought the holiday spirit and cheer as he performed songs off his newly released Christmas album, A Legendary Christmas.
The soulful singer/songwriter, who is set to hit the road on his nationwide "A Legendary Christmas Tour" later this week, played a medley of his classic hits — including "Tonight," "Ordinary People," "Green Light," and "All of Me" — as well as songs off of his new holiday album, which features Stevie Wonder on harmonica and Esperanza Spalding.
While John's Christmas hits were truly mesmerizing (I certainly couldn't stop thinking about my holiday plans), one of the most unforgettable moments of the night came when John performed "All of Me." Midway through the song, his wife, the ever-so-entertaining Chrissy Teigen, joined him on stage/ kind of crashed his set, for what became a sweet John to Chrissy serenade that even included a little lip-syncing from Chrissy. (I mean, could they be any cuter?)
Following the sweet moment, in Chrissy fashion, the cookbook author — who was honored as one of the Women of the Year for Glamour's Women of the Year Awards only hours prior — took the mic to drop her usual humor and explain her surprise appearance. "I was backstage I was a little bored and this song could use some spicing up," she jokingly told the crowd before scurrying off stage.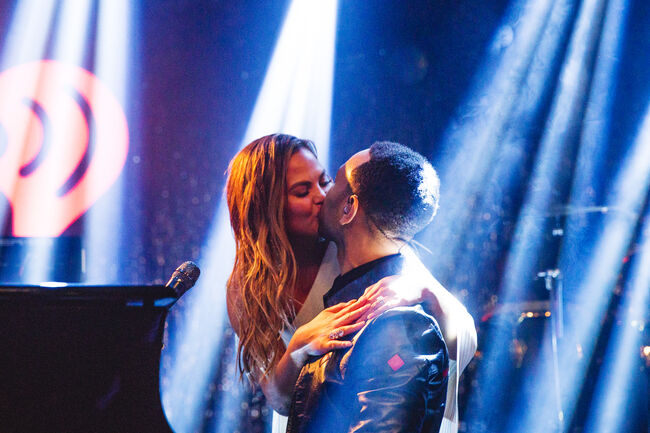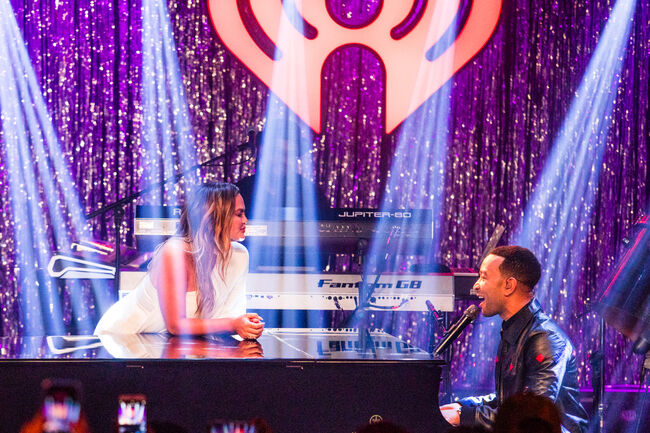 While A Legendary Christmas mark's John's first Christmas album, and sixth studio album, John admitted that the project has been a lifetime in the making. "Christmas music has been such an important part of my life. I've always wanted to do this, it's just taken me a while to get around to it," he told the audience. "I'm glad I waited because it's nice to have a family now and do it when I can have my kids on the album cover — it makes it more special."
"You don't make a bunch of Christmas albums in your career, you probably only make one," he added. "So, I'm glad we did it now and it feels like the perfect time and hopefully people will enjoy it this year and many years to come."
So, how did the recently crowned EGOT winner decide what songs he was going to put on the 14-track album, which features eight classic holiday tracks and six original songs? Well, he experimented, of course. "Part of it's just doing songs you love, but part of it's also just doing songs you think can do a really good version of. [And another] part is trying things out or trying things out with the band," he admitted.
One thing though that John definitely did not have to try to figure out was the album's sound. John said he knew exactly what he wanted the project to sound like before he even started recording it. "I worked with Raphael Saadiq — he produced the entire album — and I wanted to work with him because I thought he would understand what I was going for. I told him I wanted to do Stevie Wonder meets Nat King Cole and access some of those memories I had of Motown Christmas albums, but also some of those classic crooner albums like Nat King Cole's and Bing Crosby," he shared. "[I wanted to] do some kind of mix of those two styles and everything that's in between and that's what we did."
So, with the album now out, and the holidays just around the corner, John is gearing up for his nationwide "A Legendary Christmas Tour," which kicks off on Thursday (November 15). And with the tour going until the end of December, the "Glory" singer explained that he's definitely taking his family — daughter Luna, son Miles, and of, course, Chrissy — on the road. "Oh, they're coming," he gushed. "Luna's going to miss some preschool."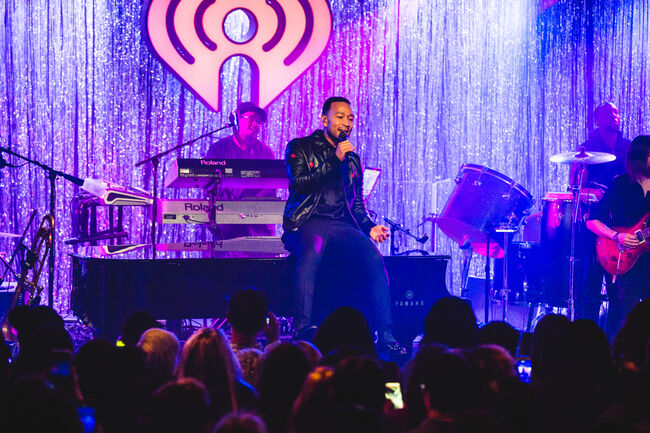 iHeartRadio LIVE with John Legend Set List:
1. "Tonight"
2. "Have Yourself A Merry Little Christmas"
3. "Ordinary People"
4. "Bring Me Love"
5. "All of Me"
6. "What Christmas Means To Me"
7. "Silver Bells"
8. "Love Me Now"
9. "Save Room"
10. "Like I'm Gonna Lose"
11. "Greenlight"
A Legendary Christmas Tour
11/15/2018 Clearwater, FL, Ruth Eckerd Hall
11/17/2018 Miami Beach, FL, The Fillmore at The Jackie Gleason Theater
11/20/2018 Atlanta, GA, Fox Theatre
11/23/2018 Atlantic City, NJ, Borgata Resort Spa and Casino
11/24/2018 Mashantucket, CT, Grand Theater at Foxwoods
11/25/2018 Boston, MA, Boch Center
11/27/2018 Toronto, ON Sony Centre for the Performing Arts
11/28/2018 Oxon Hill, MD, MGM National Harbor
12/03/2018 New York, NY, Hulu Theater at Madison Square Garden
12/04/2018 Philadelphia, PA, Metropolitan Opera House
12/06/2018 Detroit, MI, Fox Theatre
12/07/2018 Verona, NY, Event Center at Turning Stone Resort Casino
12/09/2018 Columbus, OH, Palace Theatre
12/10/2018 Indianapolis, IN, Murat Theatre at Old National Centre
12/12/2018 Milwaukee, WI, Riverside Theater
12/13/2018 Chicago, IL, Civic Opera House
12/15/2018 Denver, CO, Bellco Theatre
12/16/2018, Salt Lake City, UT, Abravanel Hall
12/18/2018 Seattle, WA, WaMu Theater
12/19/2018 Portland, OR, Arlene Schnitzer Concert Hall
12/21/2018 Oakland, CA, Fox Theater
12/23/2018 Los Angeles, CA, Microsoft Theater
12/29/2018 Costa Mesa, CA, Segerstrom Center for the Arts
12/30/2018 San Diego, CA, San Diego Civic Theatre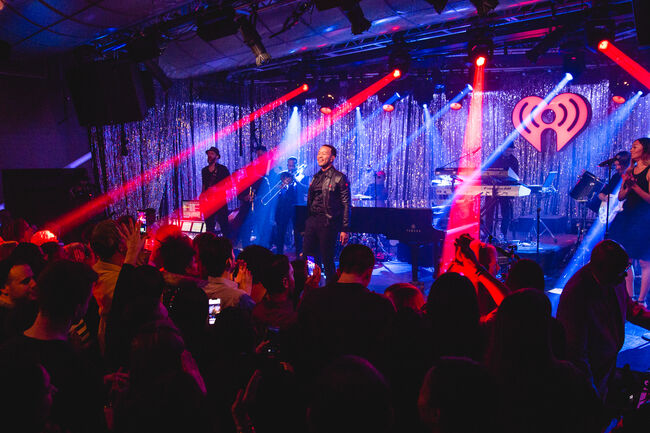 Photos: Katherine Tyler for iHeartRadio